STSe Digital Phone System
Home | SBX-IP | DHS | Dispatch | Analog Electronic Key Systems | Starplus Digital
---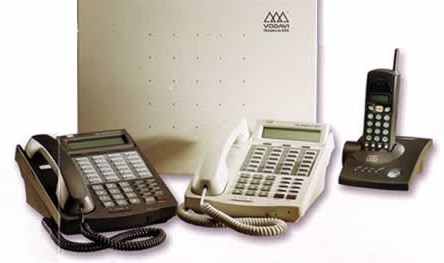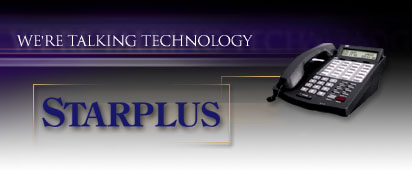 The STARPLUS STSe is available in basic or expanded system formats. The basic system comes standard with 4 incoming CO (Central Office) line ports, 8 digital station ports and 2 analog SLT (Single Line Telephone) ports and can grow to a maximum of 12 CO lines, 24 digital stations and 2 analog ports. For applications requiring more system capacity, the STARPLUS STSe expanded cabinet can be added to the basic system and provides for a maximum configuration of 28 CO lines, 48 digital stations and 2 analog ports. The system comes with built in caller ID and headset jacks. An optional T1 card or ISDN PRI card and internal (In-skin) voice mail card are available for the system. DDK Telecommunications is the only dealer in the Western NY area which sells the Gold version of the STSe system which supports STS phones as well as Infinite and XTS model phones.

The 8-port in-skin voice mail option has 64 mailboxes and 3 hours of message storage that is expandable to 9 hours. The voice mail card plugs directly into the phone system itself, making this solution refreshingly affordable for any small business by eliminating the need for more costly external equipment and does not reduce the port capacity of the system. For those who want a programmable Windows based Voice Mail system with Auto-Attendant, the full featured Starplus Dispatch or TalkPath and Pathfinder Voice Mail systems are available.

The STSe phone has 24 flexible buttons that can be programmed for a wide variety of features as shown in the STSe sales brochure. These buttons can be programmed to monitor stations in use, enable one touch speed dial or enable system features such as Redial, All Call Page, Caller ID functions, Off Hook Voice Over, etc. Feature buttons are described in the STS Quick Reference Sheet. STS phones have optional CTI (Computer Telephone Integration) capability. The phone also has 3 interactive soft keys on an optional backlit display to allow for scrollable access to preprogrammed and commonly used features. The STS phone has a standard 2.5 mm headset jack and an Additional Device Port (ADP) for fax or modem connection. STS telephones are available in your choice of Charcoal Gray (Black) or Off-White and are designed for communication effectiveness. Red and green LEDs make for a simpler user interface where the present call button displays green and a busy line button shows red.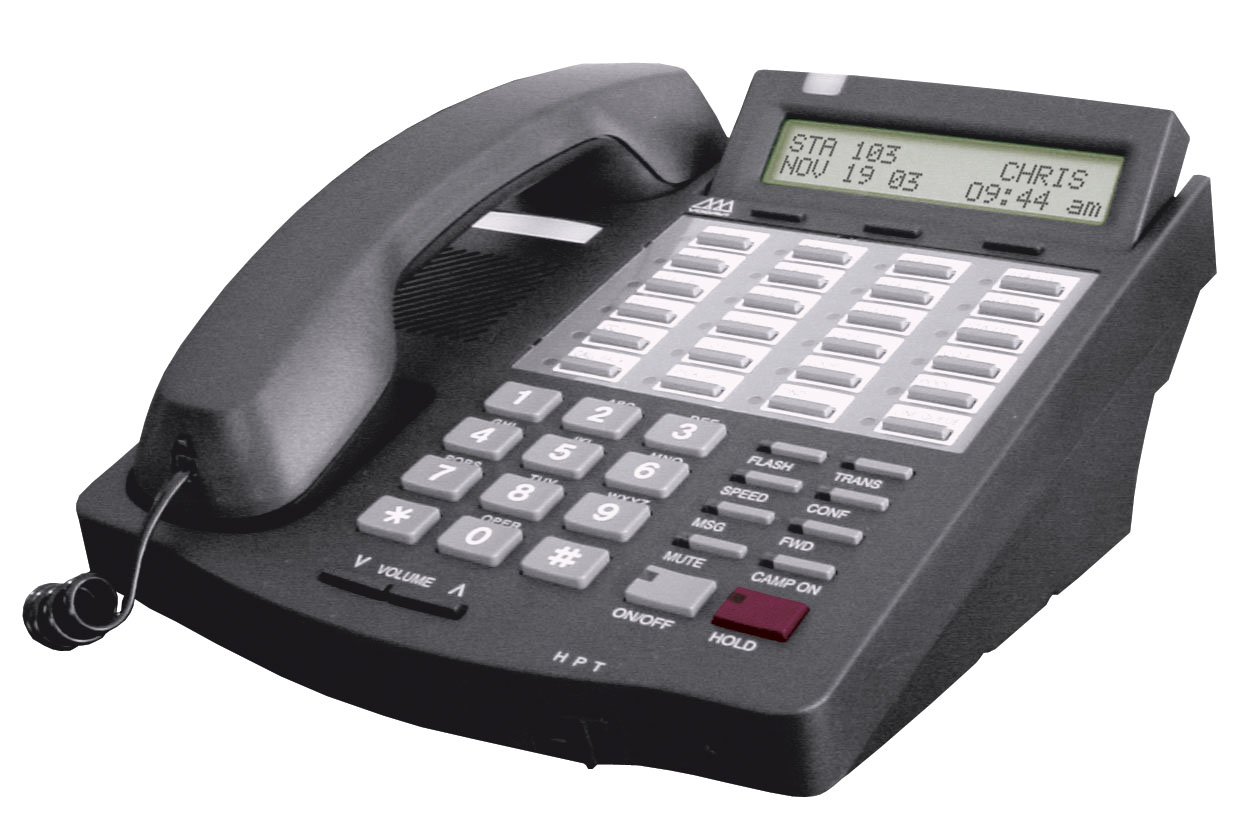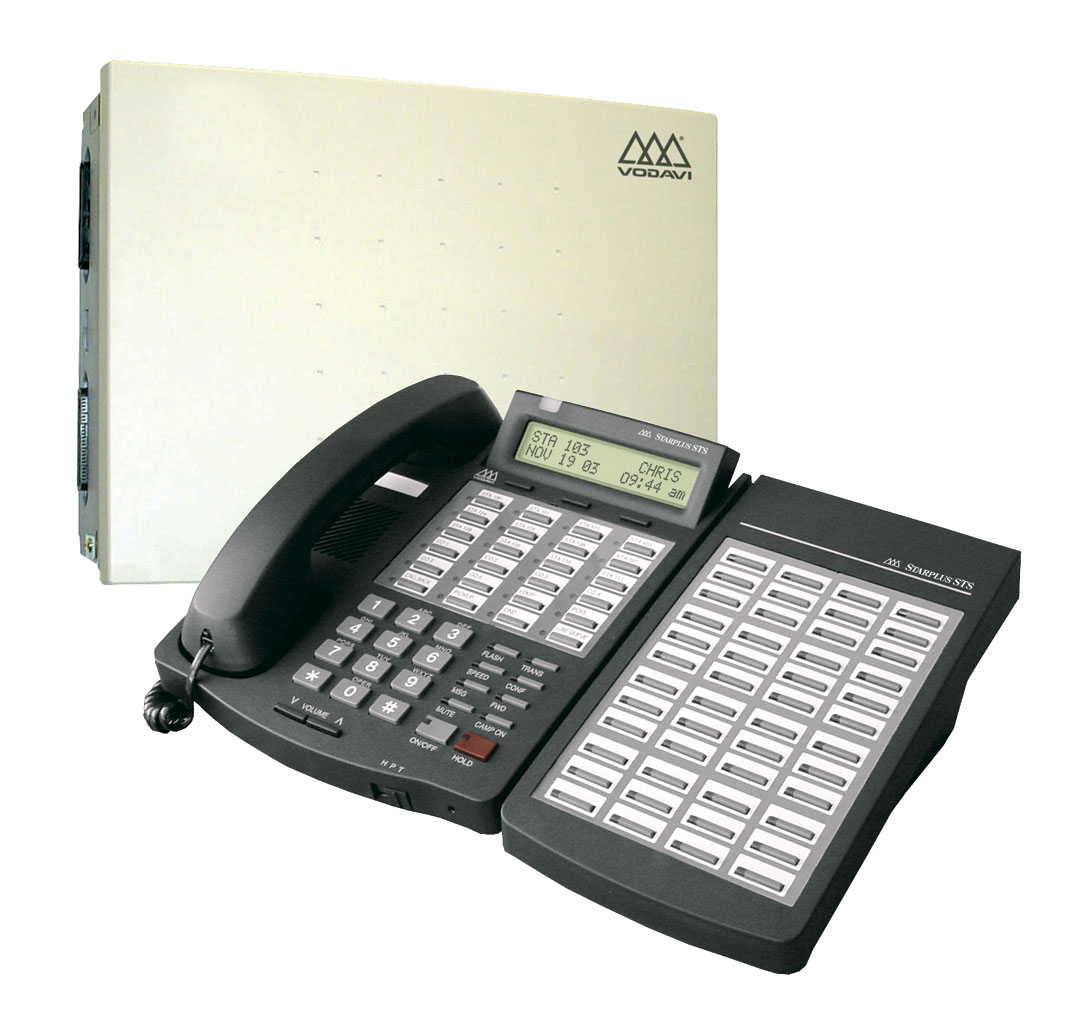 Voice Mail System Compatibility - An Internal Voice Mail System card may be added to the KSU. Simply ask DDK for the In-skin 8-port Voice Mail card. You may also add an external Voice Mail System such as the Dispatch or Pathfinder. See our Voice Mail solutions page.
Built-in Caller ID Capability - Simply order caller ID with name and number from your local phone company and this system will provide you with the caller's name and telephone number on every display phone.
Off Hook Voice Over - With Off Hook Voice Over (OHVO) a person can communicate with an inside party that is either on a call or using the speaker phone without interrupting the outside party. A private voice reply can be sent by toggling the Mute button.
Interactive Soft Keys - Soft Keys located under the super-sharp LCD enable you to instantly access the most commonly used features as they are displayed on screen. For a conference call, just push the button as it appears on the display.
H-T-P Intercom switch - The H-T-P switch allows station users to choose how they wish to receive intercom calls. The user may selective between two-way Hands-free mode, Tone ring mode or Privacy Mode which allows the user to hear the incoming caller over the speaker phone.
DISA - With DISA (Direct Inward System Access) callers can dial a station directly from an outside line, eliminating the need to be transferred from an attendant. In other words, authorized system users can call in from any touch-tone telephone and access the system's features, outgoing lines or internal telephone stations.
STSe Gold phone system with XTS phones
Home | SBX-IP | DHS | Dispatch | Analog Electronic Key Systems | Starplus Digital