XTS-IP Digital and IP based Phone System
Home | DHS | Dispatch | Analog Electronic Key Systems | Starplus Digital
---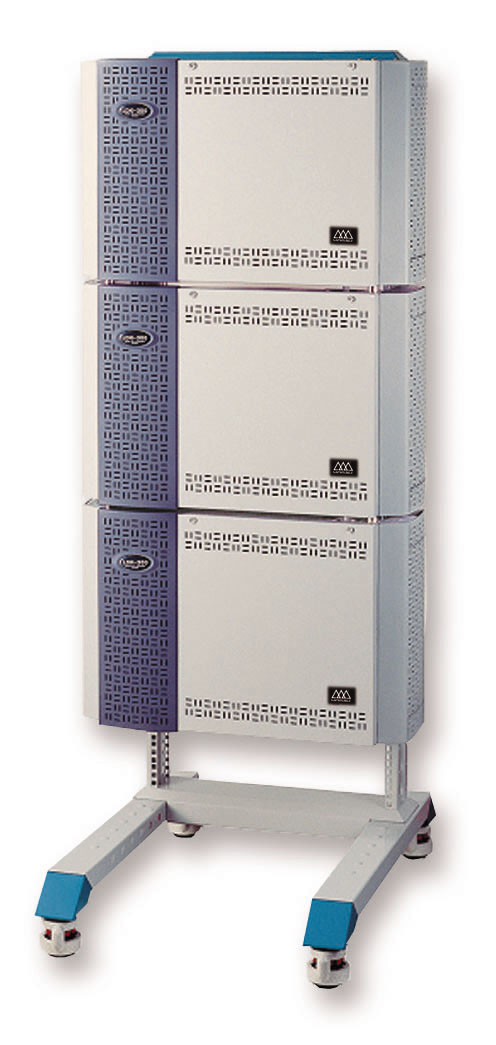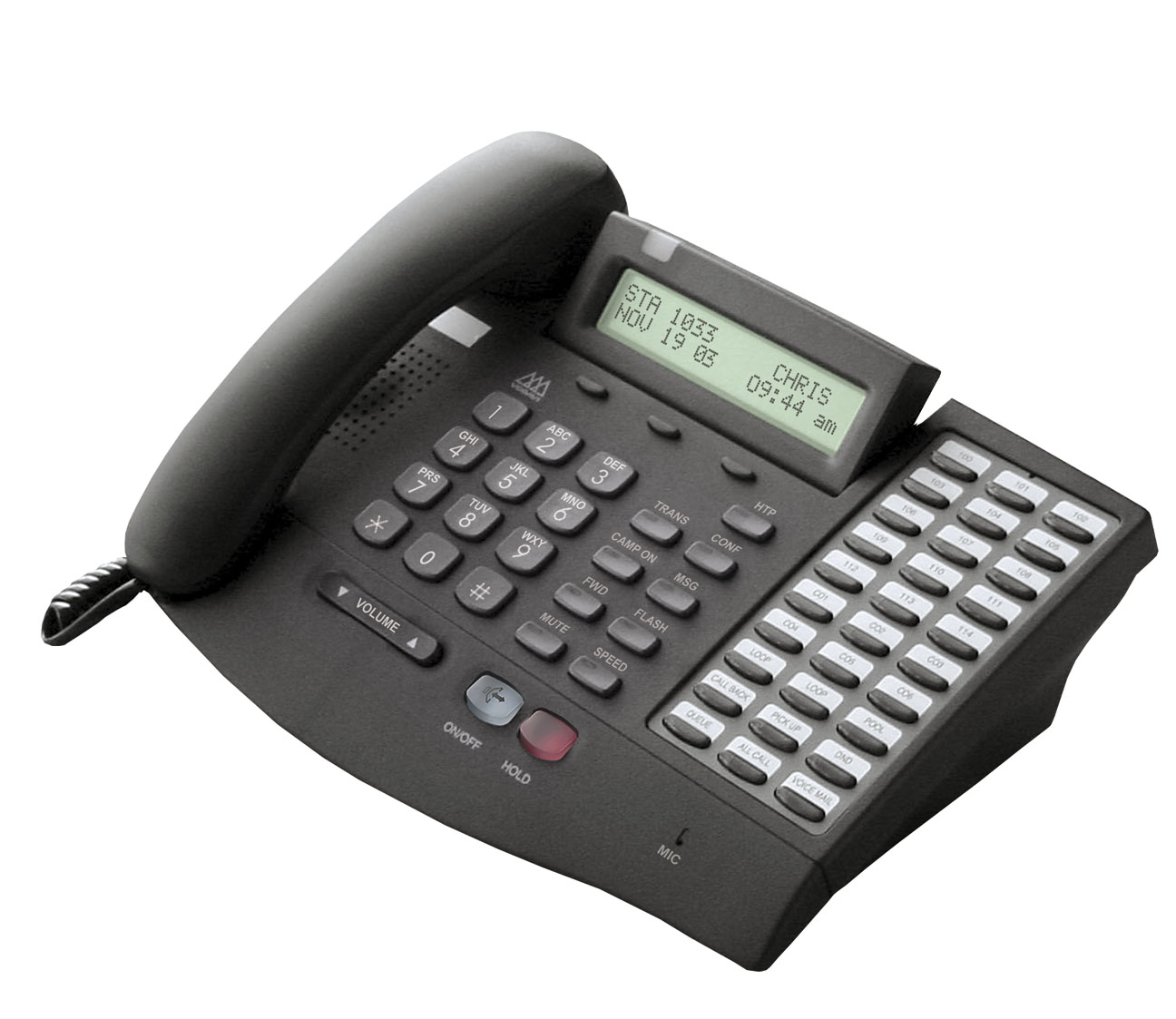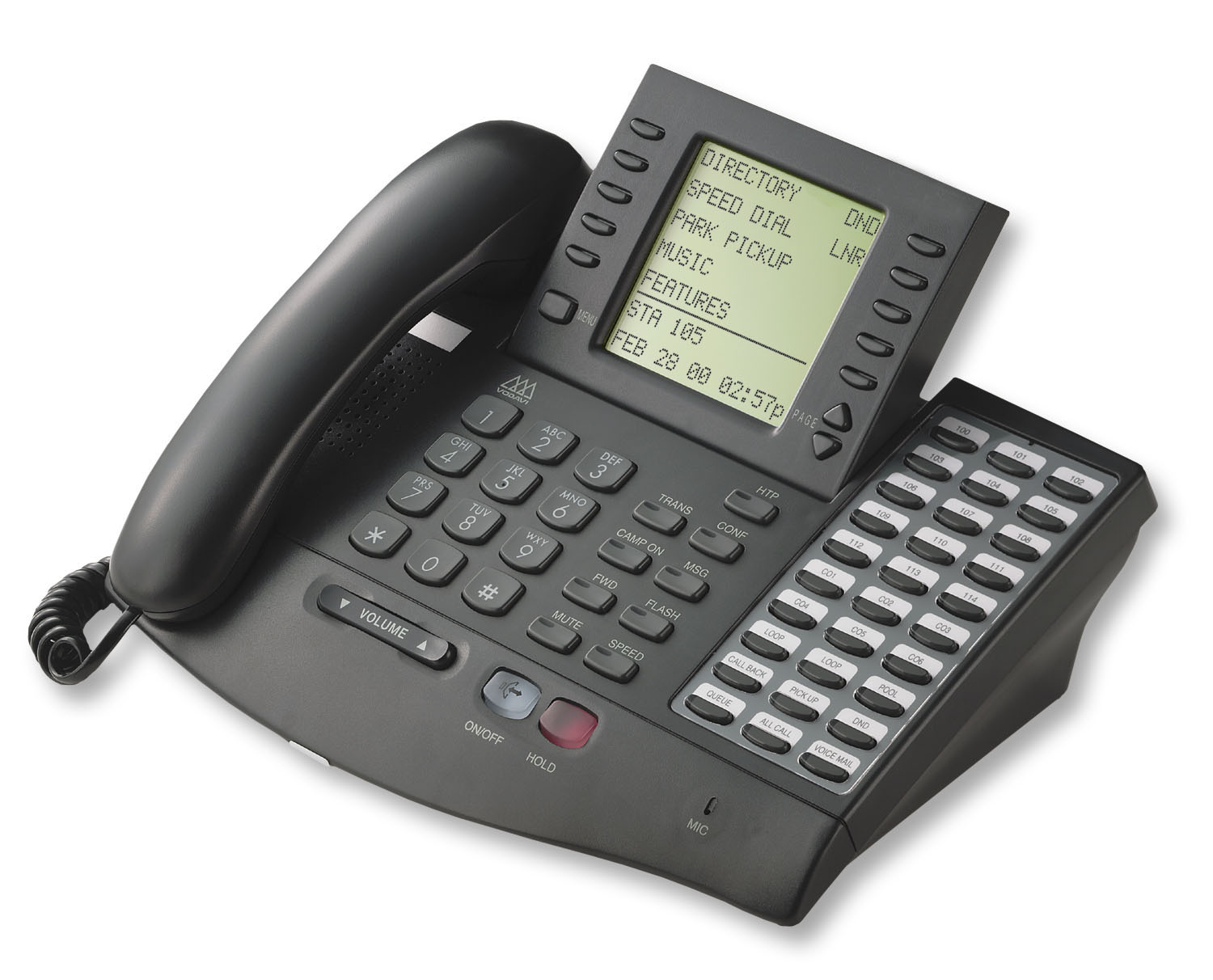 The Vodavi XTS-IP and XTSc-IP are economical and dependable hybrid telephone systems. The XTSc-IP starts out at 4 business lines, 8 digital telephone ports, and 2 analog ports. It grows to approximately 28 incoming C.O. (central office) lines or 24 lines with a T1 circuit, and 44 telephone stations. The XTS-IP starts at 8 incoming C.O. lines and 12 stations and can be expanded up to 600 ports which is the total count of combined incoming lines and telephone stations. The XTS-IP hybrid telephone system takes the best of all worlds and combines them - traditional T.D.M. (time domain multiplexing) digital telephones, analog Single Line Telephones (SLT's) and IP based VoIP (Voice Over Internet Protocol) telephone technology. For those wishing pristine quality and high reliability, the XTS-IP system with digital phones is the answer. For those in need of off-site integration the XTS-IP system supports IP-based (Internet Protocol based) telephones via VoIP technology. The XTS has the ability to network up to 32 sites. As you can see the Vodavi XTS-IP series of telephone systems is a must for any of today's businesses.
XTSc-IP
The XTSc-IP is the perfect solution for small businesses or for remote sites in a networked, multi-site environment. It shares the same internal components as the larger, XTS-IP system, so your system can grow with you. Should you need to migrate to the larger XTS-IP, simply replace the cabinetry and master processor for increased capacity.

Maximum Capacities
Offers Traditional (TDM) Technology as well as IP-based.
The XTSc-IP is a single-cabinet unit that starts as a 4 C.O. lines , 8 digital stations and 2 analog SLT (single line telephone) ports. It can grow to approximately 28 x 44 x 2. It has 5 universal expansion slots that can be used for station, CO, T1, ISDN, In-skin voicemail or VoIP expansion.
XTS-IP
The XTS-IP can be configured from one to six cabinets for a maximum of 600 ports (combined telephone stations and incoming lines). The XTS-IP is one of the most versatile communications systems on the market today. Should you need to expand beyond one cabinet, simply replace the master processor for increased capacity.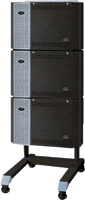 Maximum Capacities
Offers Traditional (TDM) Technology as well as IP-based.
One Cabinet can handle 48 C.O. lines and 96 Stations for up to 136 ports.
Two Cabinets can handle 144 lines and 192 Stations for up to 280 ports.
Three Cabinets can handle 144 lines and 252 Stations for up to 376 ports.
Four to Six Cabinets will support 216 lines and 492 Stations for up to 600 ports.


More information on the XTS systems can be found in the XTS-IP sales flyer, the XTS sales brochure and the XTSc sales brochure. The XTS 30-button phone, shown in the upper left, and the XTS Elite large screen display phone, shown in the upper right, have 30 flexible buttons that can be programmed for a wide variety of features. These buttons can be programmed to monitor stations in use, enable one touch speed dial or enable system features such as Redial, All Call Page, Caller ID functions, Off Hook Voice Over, etc. In addition to complete CTI (Computer Telephone Integration) capability, the phone also has 3 interactive soft keys on the tiltable display to allow for access to preprogrammed, commonly used features. The 30-button phone has a standard 2.5 mm headset jack and an Additional Device Port (ADP) for fax or modem connection. XTS telephones are available in your choice of Charcoal Gray (Black) or Off-White and have a logical design with intuitive feature functionality for ease of use. Red and green LEDs make for a simpler user interface where the present call button displays green and a busy line button shows red. These two phones and the rest of the XTS compatible phones are shown in the XTS phones brochure and the IP-based phones brochure.
Key Features
Off Hook Voice Over - With Off Hook Voice Over (OHVO), you can communicate with an inside party that is either on a call or using the speaker phone, without interrupting the outside party. A private voice reply can be sent by toggling the Mute button.
Interactive Soft Keys - Soft Keys located under the super-sharp LCD enable you to instantly access the most commonly used features as they are displayed on screen. For a conference call, just push the button as it appears on the display.
STARPLUS H-T-P switch - The STARPLUS H-T-P switch allows station users to selectively receive internal calls hands free (two-way), with a tone signal or in Privacy Mode (call announce only).
DISA - With DISA (Direct Inward System Access), callers can dial a station directly from an outside line, eliminating the need to be transferred from an attendant. In other words, authorized system users can call in from any touch-tone telephone and access the system's features, outgoing lines or internal telephone stations.
Home | DHS | Dispatch | Analog Electronic Key Systems | Starplus Digital