| | | |
| --- | --- | --- |
| | Authorized Dealer for Phone Systems, Business Telephones, and Communications Equipment | |
Services
DDK supplies, installs and services a wide range of reliable innovative communications, computer, audio, video, and security products in the Buffalo and Western New York area. DDK Telecom specializes in the Vertical line of business telephone systems jointly produced by LG-Nortel and Ericsson. This includes the iPECS eMG80. These phone systems have a logical layout with intuitive features designed for ease of use. Their newest system, the Summit Hybrid phone system incorporates the latest in technology with both dependability and fidelity to provide the perfect audio call. Contact DDK for information on the new Summit System. ~ Bookmark and add us to your favorites list and stop back for future updates.
With all the choices available in technology today, DDK has all the answers. Whether you're looking at new business communications, IP phones, digital telephones, computer telephony integration, networking, emailing, text messaging, or setting up a call center, DDK will help you with the important decisions in today's cutting edge technology. Our goal is to make your life easier because a happy customer is a repeat customer. That's why we've been in business for over 30 years installing telephone systems, computer data lines, telephone voice lines, fiber optic cables, paging systems, alarm security wiring, cable TV lines, satellite TV lines and audio / video cameras used in CCTV surveillance systems. All of the computer data lines that DDK installs are scanned and certified to be compliant with IEEE and TIA standards via our calibrated network scanners. Our people will create a dependable and reliable system with various backup contingencies. Best of all, we're able to provide our customers with the perfect system at a very competitive price. Feel free to contact us and have one of our trained and certified technical consultants plan out and design your new job site installation.
Call DDK and you will be connected to one of our technical project management team members like Daniel Kochmanski who has received over 50 awards and certificates for excellence in the fields of Telecommunications, Engineering and Computer Information Technology. Whether you're looking for someone with an Associates degree in Electrical Technology, a Bachelors degree in Electrical Engineering or a Master's degree in IT, we've got you covered. Here at DDK we strive to give your company an installation that's geared toward perfection. We goal-orient ourselves to using the most reliable products for our customers. Why? Because your headaches become our headaches and no one likes to have headaches. That's why we supply you with the best products which have been tested for their reliability, quality and performance, with an installation to match. Over the past 30 years we've developed a reputation for selling items that last a long time. So remember, if it's high-tech communications products you're looking for, contact DDK -- the name synonymous with quality and perfection.
---
Products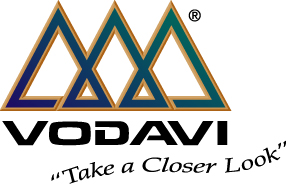 SBX-IP | STSe | DHS | Dispatch | Analog Electronic Key Systems | Starplus Digital
We are a supplier of the following Vertical and Vodavi products: SBX, Summit, Starplus STSe*, XTS-IP*, MBX, Infinite, Triad, Starplus DHS*, Starplus Digital series, Starplus analog series, In-skin Voice Mail and the Mini-Voice, Dispatch or TalkPath voice mail systems and the Pathfinder voice mail system. These represent only a small number of the business telephone systems, auto attendants, voice mail systems, computer data networks and paging systems that DDK Telecom sells. We also supply and service products from a wide range of other manufacturers including: Comdial, AT&T, Lucent, Avaya, Nortel, NEC, Nitsuko, Panasonic, Toshiba, Samsung, Macrotel, Prostar, Leviton, 3M, and Bogen among others. If you're interested in VoIP or IP service, see our list of VoIP Advantages and Disadvantages.
The Vertical line includes commercial single-line telephones, one and two-line feature telephones, electronic digital hybrid systems, digital telephone systems, IP* based phone systems, voice mail systems and computer telephone integration (CTI) products. Vertical systems are available through large-scale national and regional stocking distributors and retailers, who sell to customers in virtually every city in America. Customer support is provided directly by DDK Telecommunications, Western New York's only priority dealer. Vertical is a Phoenix based company partly owned by LG Electronics. Vertical Communications provides technical support to authorized interconnects to help them with service, support, installation and product training.
* Defined abbreviations: STSe: Small Telephone System enhanced, XTS: Expandable Telephone System, DHS: Digital Hybrid System, IP: Internet Protocol is a form of VoIP (Voice over Internet Protocol) service whereby telephone calls are placed and received over the internet. ISDN PRI stands for Integrated Services Digital Network - Primary Rate Interface and is a 23 channel digital incoming phone line. It is similar to a 24 channel digital T1 line.
Last Modified: Monday, February 12, 2018